The only way to defeat any potential or existing enemy is to follow the long standing mantra "Know thy enemy." This whistleblower complaint is written, formatted and demonstrates previous documents, reports and even FISA warrant corroboration reports that Daniel J. Jones has authored. If you were to ask me, I'd say PQG (Penn Quarterly Group) helped formulate this complaint.
The question that came to mind when identifying similarities of the complaint with Jones' previous write ups was "Does Daniel J. Jones still have his clearance?" We reached out to our sources to discreetly preliminarily determine if he still had his clearance. They checked on front-facing non-evasive systems for us. Clear as day from security terminals' "Black Card" access. We followed up with a question to Intelligence Community HR staffers after Jones' access was confirmed by our sources. "Does anyone report when someone still has a clearance even though they are no longer working for the government?" It's an HR job, but we can assume after this is published it will be revoked, right?
I DON'T BELIEVE HIS CLEARANCE HAS BEEN TERMINATED BUT THAT IS PROBABLY BECAUSE HIS POLYGRAPH IS NOT UP FOR RENEWAL YET. PEOPLE SLIP THROUGH THE SYSTEM ALL THE TIME AND IN THE CASE OF JONES WHO HOLDS ONE OF THE HIGHEST CLEARANCES ONE CAN GET, IT'S A CASE OF CREDENTIAL EXPIRATION FLAGGING, NOT ASSIGNMENT BASED. HE HAD ACCESS TO THINGS THE PRESIDENT DOESN'T HAVE ACCESS TO UNLESS HE KNOWS WHAT TO ASK FOR.

Confidential Source NRO
Daniel Jones once graced the glossy magazine GQ as one of America's most eligible bachelors. He shared magazine real estate with the likes of George Clooney. Daniel J. Jones, your typical covert public facing intelligence operative story.
Pretty boy Jones, goes to college and joins AMERICORP as a middle school teacher and suddenly he does only FOUR years in the FBI before joining the United States Senate Select Committee on Intelligence under the leadership of its then-chairman, Senator Jay Rockefeller. When Senator Dianne Feinstein became Chairman of the United States Senate Select Committee on Intelligence he was her right hand man. This "volunteer" goes from middle school teacher to leading the deepest probe into the CIA in history without being part of the intelligence community? Funny thing is, AmeriCorps has their own CIA – not the one that has to do with the government, but maybe the government has to do with them?
Funny how non-competitive eligibility works for tree huggers if they really are tree huggers? Even veterans of the U.S. Armed forces don't jump to the side preferred pile, right?
IF YOU SERVED WITH THE PEACE CORPS OR AMERICORPS VISTA, YOU MAY QUALIFY FOR NON-COMPETITIVE ELIGIBILITY. THIS MEANS THAT A FEDERAL AGENCY CAN HIRE YOU OUTSIDE OF THE FORMAL COMPETITIVE JOB ANNOUNCEMENT PROCESS. ELIGIBILITY. YOU'RE ELIGIBLE IF YOU HAVE AT LEAST TWO YEARS OF SERVICE WITH THE PEACE CORPS OR ONE YEAR OF SERVICE WITH AMERICORPS VISTA.

www.usajobs.gov
KNOW THY ENEMY (OR POTENTIAL ONE)
Under the guise of a CIA TORTURE report, Daniel J. Jones compiled the largest Rolodex of names, faces, and locations of convert and public facing intelligence community operatives across the planet, having the highest clearance one can imagine. In 2014, a public release of only 500 pages of the total 6,700 page report caused outrage and members of the Senate and House demanded that the remainder of the report and its findings be destroyed. Then, President Barack Hussein Obama defended the report's release claiming it was good to own up to our mistakes. During the course of Jones' investigation, undetermined intelligence assets were said to have spied on Jones. They monitored Jones' interviews, calls, interactions, texts, emails, and even IMAGED all of the work product he had.
THE ACTUAL IC ELEMENTS' IDENTITIES WHO MIRRORED ALL OF JONES' COMMUNICATION DURING THE COURSE OF INVESTIGATIONS WERE NEVER IDENTIFIED AND SINCE NO ONE HAS COME FORWARD WITH A TREASURE TROVE IT'S "LET SLEEPING DOGS LIE". I HAVE SEEN ONE REPORT THAT CLAIMS THAT THE COLLECTION OF JONES' WORK WAS DONE SO FROM U.S. COVERT ASSETS LOCATED IN EUROPE. THOSE ASSETS ARE THE HARDEST TO TRACE. IT'S LIKE UNDERCOVER DEA AGENTS, SOMETIMES THEY FORGET THEY ARE AMERICAN. THEY ARE THAT GOOD.

Former NSA Senior analyst
In November, 2016, Obama took a hard turn on his stance in respects to the release and or destruction of the report. He chose not to release the full 6,700 pages and also chose not to destroy it as Senator Burr suggested. Daniel J. Jones, who in 2016 had already left the Senate and set up his own company, Penn Quarter Group (PQG) still had influence over Obama's decisions in respects to the report. Civilian Jones had enough influence to advocate – at the very minimum – that the full document be placed from under "Presidential Archives" and restrict access to it and that someday would be declassified.
THE BAR FOR POSITIVE WHITE HOUSE ACTION ON THIS IS INCREDIBLY LOW. PRESERVING THE FULL 6,700-PAGE REPORT UNDER THE PRESIDENTIAL RECORDS ACT ONLY ENSURES THE REPORT WILL NOT BE DESTROYED.

Daniel J. Jones CEO of PQG and Democracy Integrity Project
California's Dianne Feinstein was pleased Obama had placed the inquiry she spearheaded into his presidential record. Feinstein applauded this move and there was a reason for that. Though Presidential Archives are sealed, that 6,700 page report exists with the most covert names and faces that operate around the planet, making the document a high value target, but also allows certain individuals the ability to access it off record too.
Most documents are requested by FOIA. The same goes for presidential records. If you access a file electronically, your terminal will be flagged but documents like this are also physically held in a non-digital iron mountain. In that case, many people who have access to the hard copy vault would be able to access it and leave no footprint behind. That would include almost everyone in Washington, D.C., they would just have to know where it is and exactly what they are looking for.
Whistleblower
The whistleblower's identity is said to be (by numerous sources) Daniel J. Jones himself. Feinstein's right hand man who CRAFTED the whole complaint. It still has yet to be determined if a SUCKER is a stand-in with his latest grand idea. Jones' Kavanaugh plan kind of backfired (story coming) because his "stand in" was useless. The assumption is that the "whistleblower" fall guy is an NSC staffer.
Jones facilitated the Steele communications with U.S. Officials.
Jones is the founder of Democracy Integrity Project (DIP). He refers to his company DIP as a "shadow media organization" that helps the government. The Democracy Integrity Project that is a nonprofit receives funding from George Soros and it paid firms tied to Fusion GPS, Fusion GPS and Christopher Steele upwards of $3.8 million just in 2017.
Why LEAK now?
TRUST is the most important element of a relationship between two people, especially between leaders of nations. The Trump administration is currently in full swing discussions with Iran, among other nations, to reduce terrorism, increase prosperity, promote sovereignty, and peace.
Why would any leaders speak to the President of the United States if they know their conversation cannot be kept private? Funny how Daniel J. Jones said the same thing when his report was being released. Specifically :
"Nations will have no confidence in being candid and honest if they do not feel that their conversations, actions or requests are kept private."
Timing is everything and the Intelligence community – Atkinson, Jones' friend and many more had to make sure that the complaint with hearsay would be accepted. Thus, they changed the regulations pertaining to whistleblower complaints to include non-intelligence community members and non firsthand account to be reported. Once implemented, the waiting period passed, they decided to hold off and circulate it during the UN General Assembly meeting in order to increase tensions and deter conversations President Trump had with other leaders. After all, Rouhani was in town and President Trump hinted they might be speaking.
The leak and the fake news worked together to decrease the confidence that leaders have when it comes to confidentiality and discussions with President Trump. Their goal is to NOT ALLOW TRUMP to keep WINNING. They can't let him remain as president because when it comes out that Biden was working with Mifsud (among other crimes he committed) under the direction of Obama- Obama will be impeached (inevitable).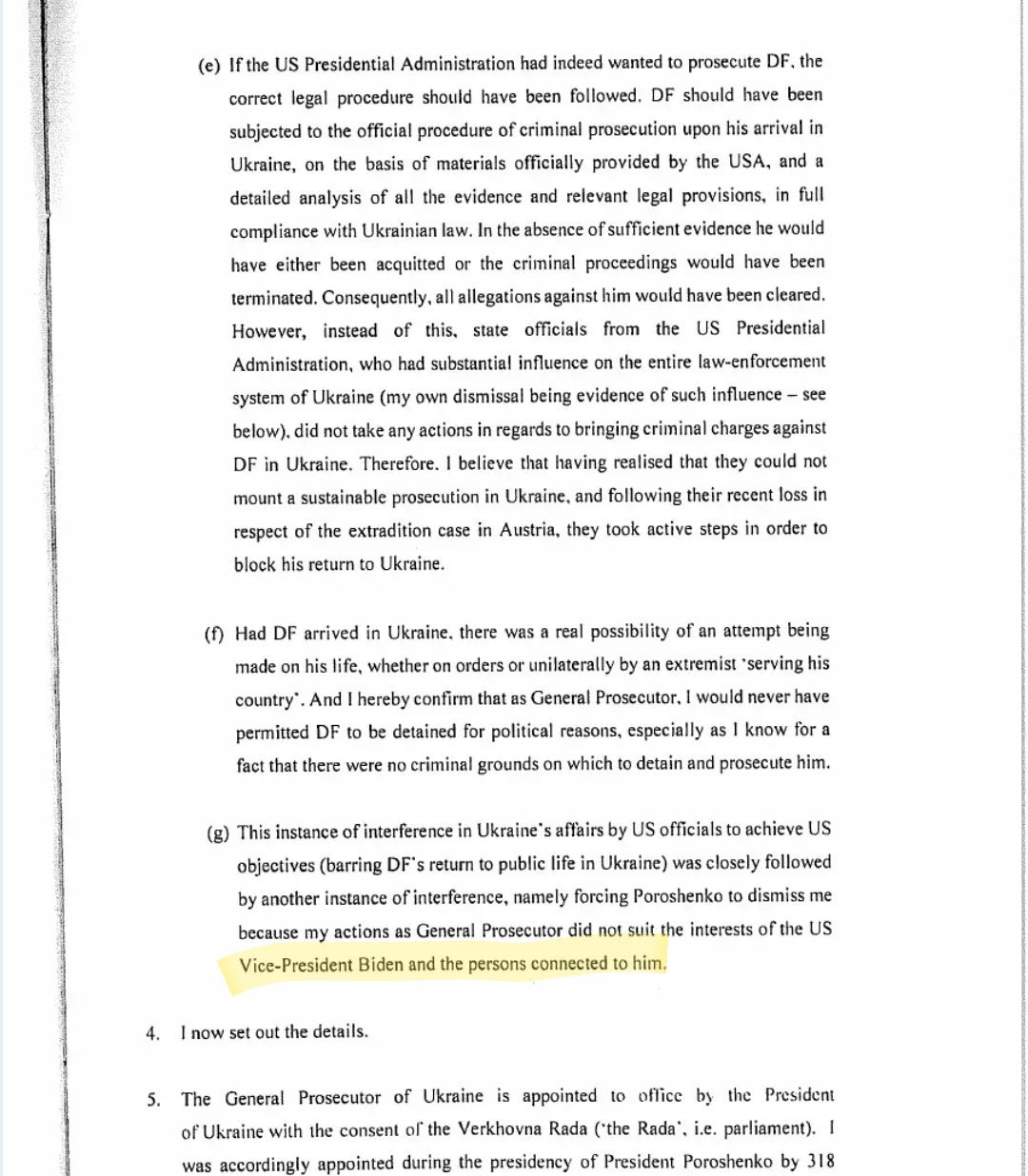 Biden and Misfud in Shokin Testimony !
As a reminder, North Korean (NoKo) talk flew under the radar and the Democrats couldn't intervene because the NoKo leader Kim Jong-un loathed Obama. In the matter of Iran, let's remember that President Rouhani got a plane full of cash from Obama, so he's open to side taking. Bottom line is: the Democrats and the MSM just want to put out a message to the world "We are still in control" …
Why would an organization that claims to be news (as CNN self-proclaims), snippet a doc to make it sound like something else? Why else would they air Adam Schiff's (LiddleKIDZ.com) opening statement where he flat out read out HIS version of the transcript that was totally fabricated? They have the bull horn and believe by demonstrating that they have "control" they will maintain alliances. Too many nations have jumped ship and killing the confidentiality of conversations reduces trust, which is exactly what they have accomplished. Their strategy was effective and they deserve a hat tip. The question is, how do we return the serve effectively?
Change My Mind
If I were to take a guess, Daniel J. Jones still has his clearance, was the author of the complaint, has direct access to the OIG of the intelligence community, and is considered "reliable" by the left.
Parsing the complaint his fingerprints are evident.
What official duties does this person have to interact with U.S. officials? CIA analysts (or any analyst) are never referred to as a U.S. official unless they are sitting in the House, Senate, Ambassadors, Cabinet Members, or SSOs.
When I first read the complaint I notice identical language usage and cadence depicted in Jones' "torture report". Sources at DIP tell me it was EIGHT people he was referencing but the actual source of information came from the House Intelligence Committee. The alleged meetings this whistleblower had were manufactured and by chance. One of our sources claim that Adam "LIDDLE KIDZ" Schiff may have even claimed a dinner receipt in July as an expense when he met with Daniel Jones and even Peter Strzok discussing Atkinson's communication and timing.
What official interagency business does this person have? We know the CIA is the gray, murky shadow middle ground between FBI (law enforcement) and the Intelligence Community (actual intelligence), thus what agencies and business does the whistleblower conduct with so much conviction as to say that a CRIMINAL investigation that was reported in 2018 was "election meddling" or taking out the opponent?
Shokin Testimony During Criminal Investigation Into Rusia
The whistleblower also claims that White House officials told him? Who? The cook? The Vice President?
When reading the "CIA TORTURE REPORT" Jones authored it is evident that he fluffed the majority of his 6,700 page report. In the classified portions he would "beef it up", starting his accusatory narratives with 'multiple CIA officials,' 'multiple Army officials,' or 'multiple Iraqi officials'… The writing cadence and method is identical to that of Daniel J. Jones.
Daniel J. Jones, Feinstein's right hand man, is also connected to Blue Star Strategies. That directly links him once again to George Soros (Who funded DIP a company Jones owns) and Victoria Nuland.
Blue Star Strategies is a shell company that offers multidisciplinary international government and public affairs that serves global clients, and one Joe Biden knows all too well. His name came up during the Blue Star Strategies investigation initiated over two years ago, reinforcing the notion that this is another insane and half-baked attempt to make his crimes and shady dealings look like "opposition research", when it is literally an ongoing criminal investigation. In other words, they are trying to prove the Trump administration is doing what OBAMA did to then-private citizen Donald J. Trump.
John Solomon dropped the translated memo from Ukraine on Scribd for all to see. You can find it here.
While the deep state looked for sealed indictments in the USA or combed through Ukraine in early 2019 – to find where the investigation into Ukrainian connect Biden, Soros, the Democrats and Obama was – they failed to realize that it was in another country. It's not like "James Comey Grand Jury" is in a state he resided, worked or "played" in – 50 states take your pick. In this case, the criminal investigation into Russia Hoax, in part, was aided by a trial going on in Austria. #NeedleInAHaystack
Jones is clearly biased. He's nothing but a fixer, shaker, and operative for the deep state. He hired and paid Fusion GPS and Nellie Ohr, who was assigned to work Ukraine and Russian angle. Confidential sources tell us that Ana Marie Prieto-Danaher (a personal assistant working the EU desk at the State Department), MAY have the emails the government seeks. Victoria Nuland is in a lot of trouble, and her emails to "Renegade" that Ana Marie (who sells awesome "stuff" on Etsy), has many of them- possibly on unsecured devices according to many sources close to Nuland and her assistant.
Why is Nuland questioning if George Soros should intervene? Is he a State Dept. Employee?
Jones' Democracy Integrity Project worked closely with the International Renaissance Foundation (IRF), another Soros NGO. IRF and Nuland orchestrated the coup in Kiev, spun the threads for the occupation of the interim government, and had a decisive influence on the events that led to the overthrow of President Viktor Yanukovych, reported by German Press in 2018.
How does Jones still have a clearance? Why does he have a "pass" to come and go as he pleases on the hill? Who sponsors his all access pass, Feinstein, Nadler, and Schiff? All this will come to the forefront. Not just because the USA wants to get rid of corruption, but because other nations do too.
What leads us to this conclusion? Expenses filed, dinners, calls, and Victoria Nuland's daft assistant that should have gone through the farm before working the EU desk. Pompeo has been wearing wellies since he took the post of Secretary of State, now he will mass drain the swamp.
In all this I want to know WHERE IS GINA HASPEL?
Like my work you can tip me or support me via PAYPAL, VENMO and CASH APP or support me on Subscribestar!
Thank you for your support!