Originally posted by Haley Kennington on Kennington Press April 30th, 2020.
A December 2018 video clip of Former FBI Director James Comey being interviewed by NBC News political analyst Nicolle Wallace resurfaced on Wednesday after newly released documents from the case against General Flynn made the rounds on social media. The video clip is everything you would expect from a narcissist like Comey who believes himself to be above the law.
In the clip Comey can be heard confessing, "I sent them" when asked by Wallace, "You look at this White House now and it's hard to imagine two FBI agents ending up in the same room. How did that happen?"
"Something I maybe wouldn't have done or gotten away with in a more organized investigation–a more organized administration. In the George W. Bush administration for example, or the Obama administration," Comey continued.
Laughter can be heard throughout the crowd as Comey brags about his actions.
"In both those administrations there was process, so if the FBI wanted to send agents into the White House itself to interview a senior official you would work through the White House Counsel and there would be discussions and approvals and it would be there and I thought it's early enough, let's just send a couple of guys over."
John Solomon appeared on Lou Dobbs Tonight Wednesday evening to discuss handwritten FBI notes that would "soon be released" proving without a doubt Gen. Flynn was set up.
Those notes were released by CBS News' Catherine Herridge on Twitter shortly after the Solomon interview with Lou Dobbs and can be seen below.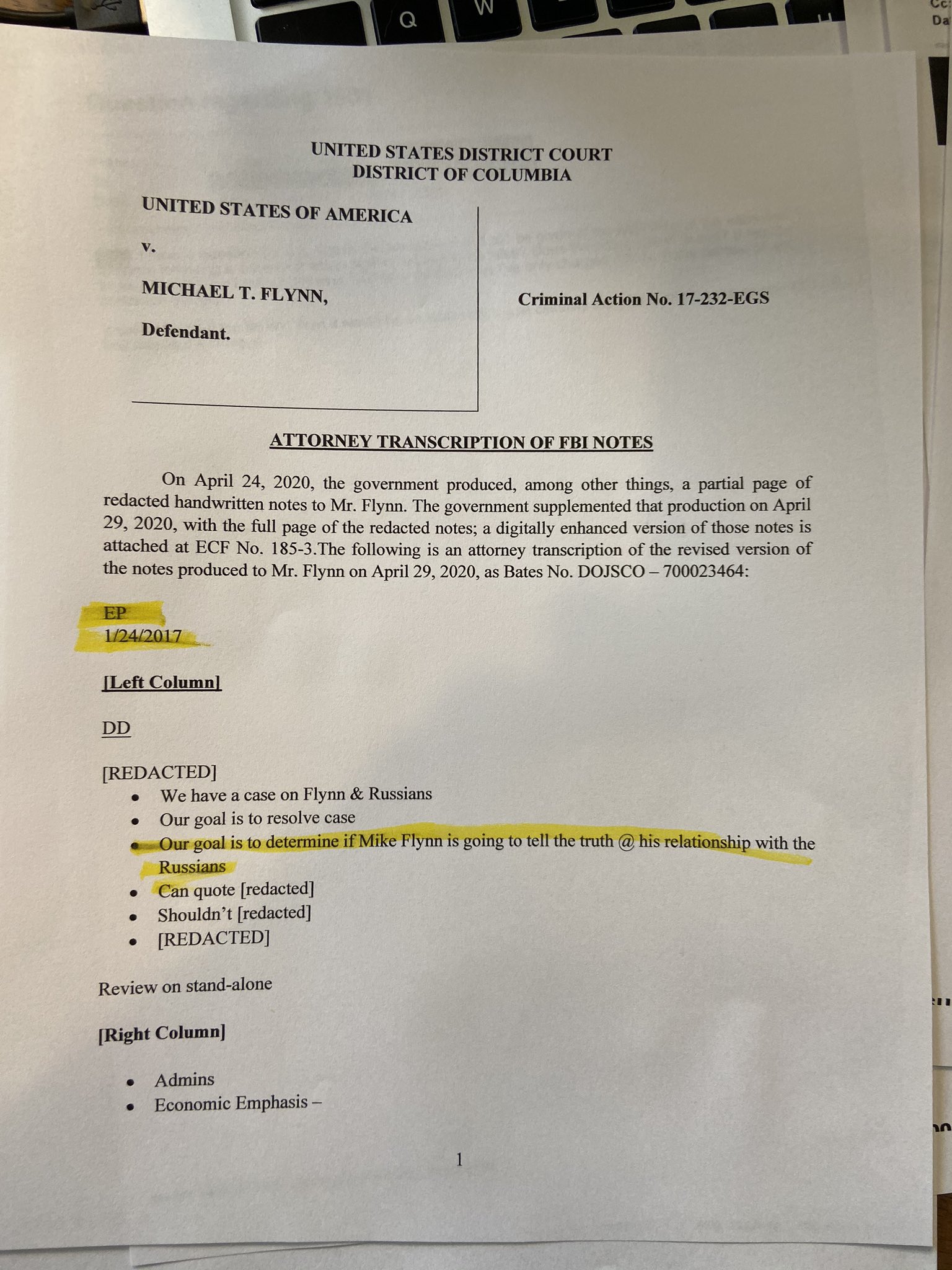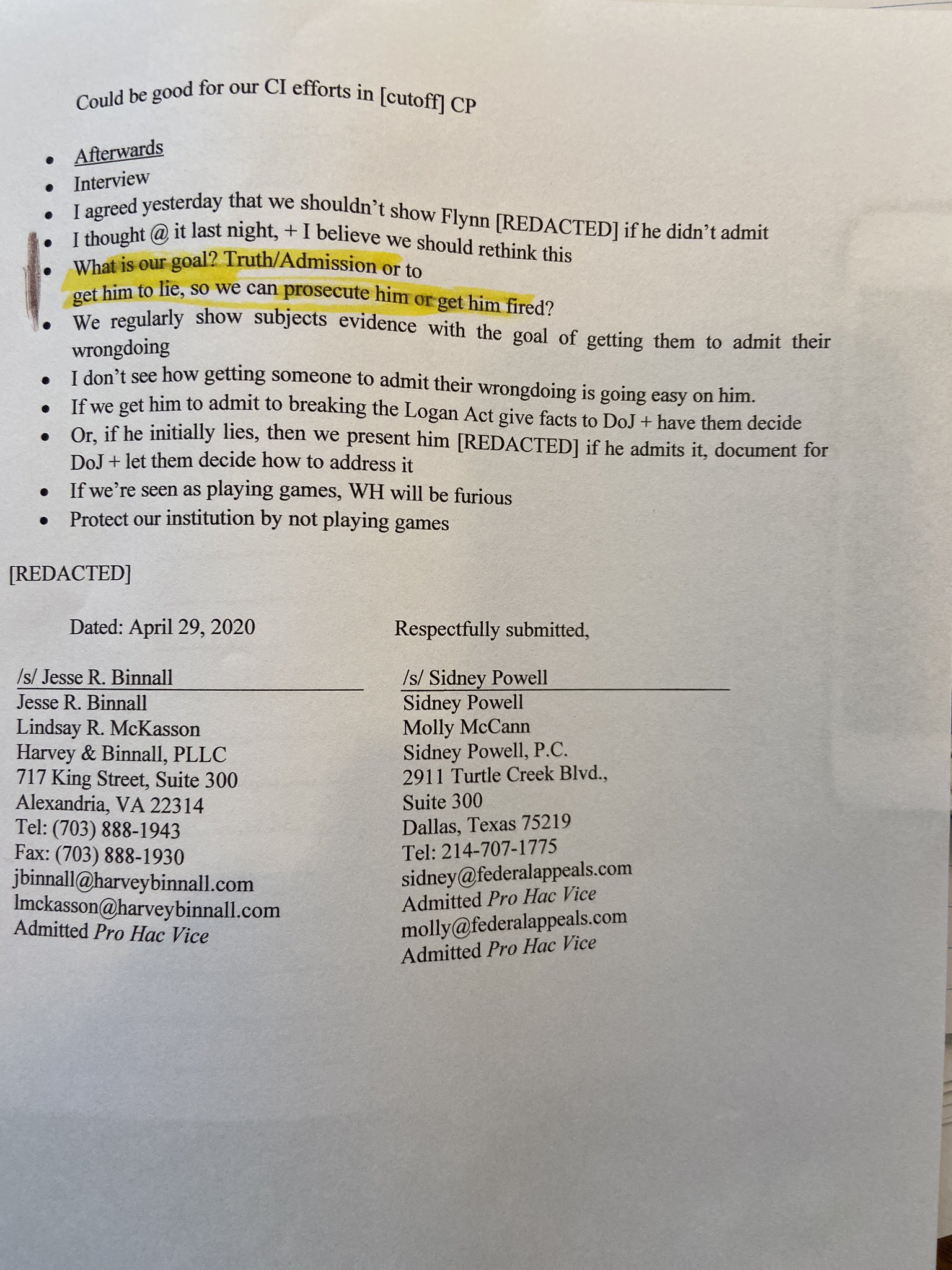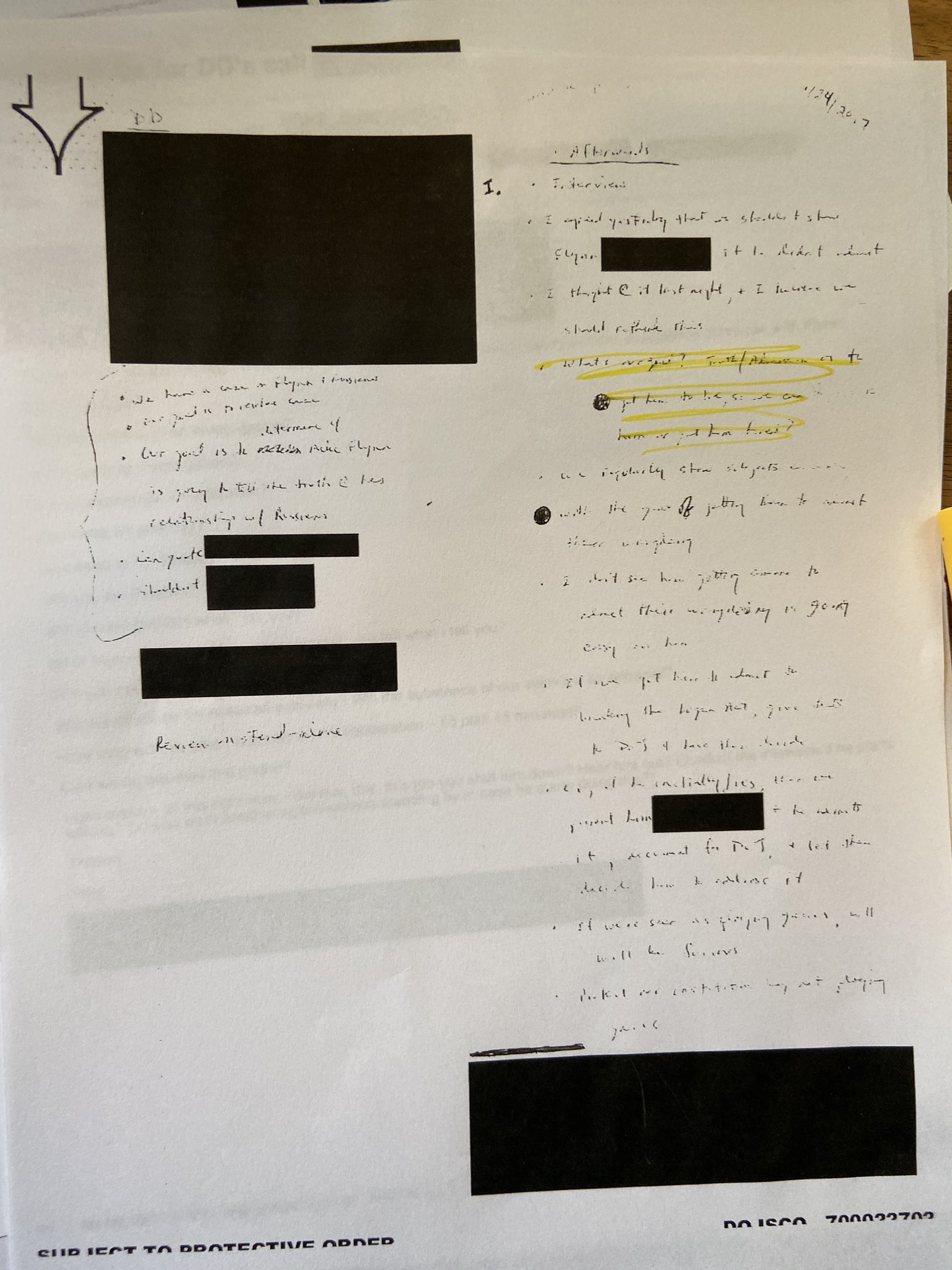 Twitter account Techno Fog (@Techno_Fog) tweeted the following thread that included close-ups of the handwritten notes:
"DEVELOPING… Unsealed FBI notes reveal the intent of the FBI's 1/24/17 interview of Flynn: "What is our goal? Truth/Admission or to get him to lie, so we can prosecute [Flynn] or get him fired?" FBI Notes confirm it was all a pretext."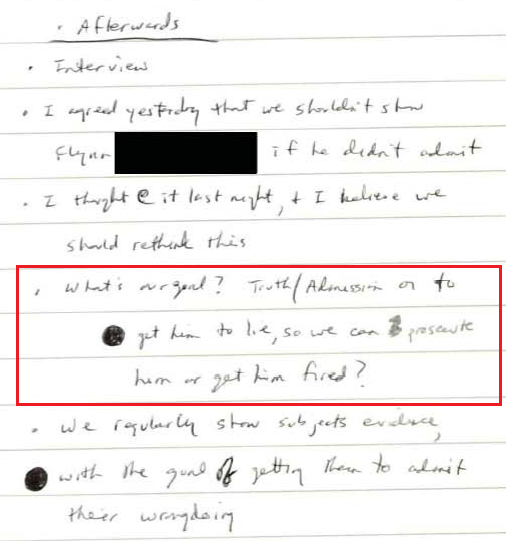 "How they planned to get Flynn removed: 1) Get Flynn "to admit to breaking the Logan Act"; or 2) Catch Flynn in a lie. Their end goal was a referral to the DOJ – not to investigate Flynn's contacts with the Russians."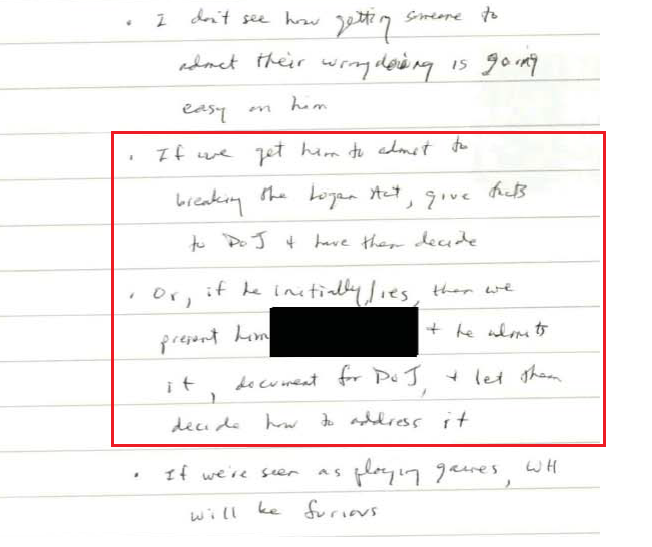 "Email from Peter Strzok to McCabe. They discussed the potential of the interview occurring over the phone with McCabe – with an FBI agent to be posted to take notes. Also – Lisa Page emails Strzok re: how to conduct the Flynn interview."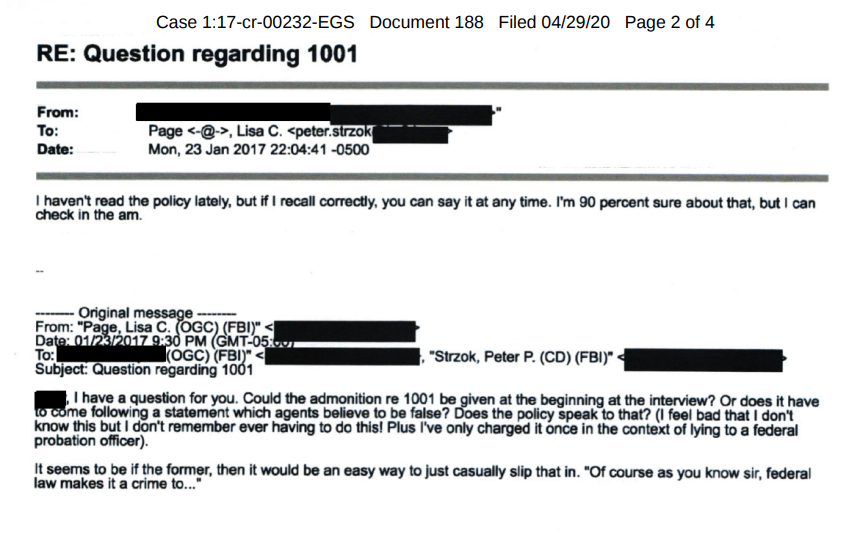 Techno Fog also uploaded the documents to SCRIBD and can be viewed here: US v Flynn – new unsealed docs
Gateway Pundit's Jim Hoft uploaded a video clip Wednesday night of Flynn's attorney Sidney Powell speaking with Fox's Sean Hannity about assistant director of the FBI Counterintelligence Division Bill Priestap's role in the General Flynn set up.
Comey, Brennan, Clapper, and the rest of the HUMAN SCUM must be held accountable for their actions!
I am 100% reader funded, so please help me continue to bring the information the mainstream media won't cover to you!
If you enjoy my work, please consider donating via Venmo, PayPal, or CashApp.
We are 100% people funded.